I fell in love with the Gingerbread stories during the pandemic. I read , "The Gingerbread Man" before my boys went to nap in the afternoons. I even turned my classroom into the Gingerbread theme this year!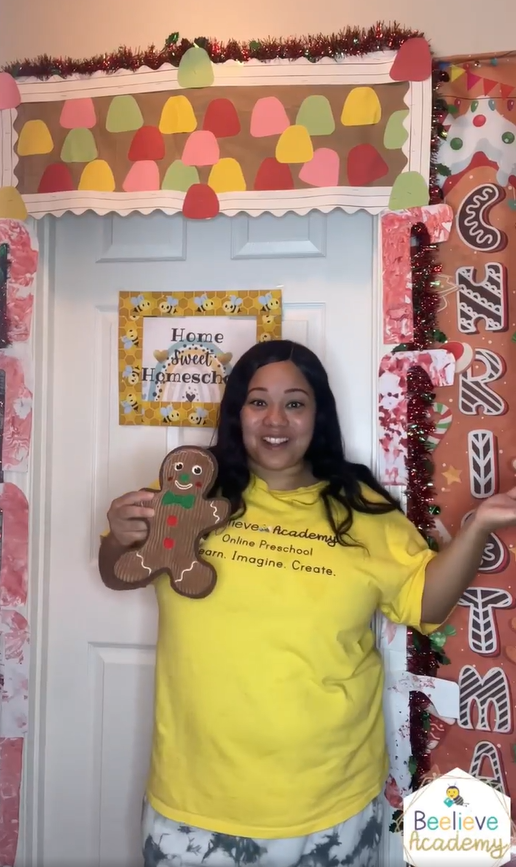 Heres a list of resources to help you plan, implement and have fun with Gingerbread this holiday season. I hope you enjoy!
Gingerbread Facts

The History of Gingerbread by Spruce Eats
Why Do We Eat Gingerbread on Christmas by Bustle
Why is Gingerbread a Christmas Tradition by Stirring my Spicy Soul

The Worlds Largest Gingerbread House
Origin of Run A Way Foods by the Smithsonian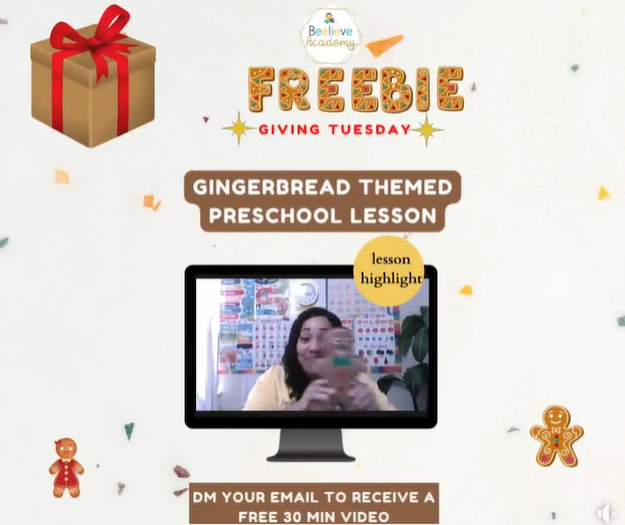 Click here to get your free Gingerbread theme preschool video

Online version
Enchanted Learning has an online version of the story for young readers.
Check out this emergent reader by Growing Book by Book
Printables

Gingerbread Activities for Kindergarten
Gingerbread Man story and craft ideas
Gingerbread Man Craft and Printable Template
Gingerbread Sensory Printables
Music and Gross motor movement
Gingerbread Man Activities by Rock Your Homeschool
Reindeer Games by Pink Oatmeal
Literacy Activities
Playdough Mats By Sparkle
Gingerbread Write the Room by The Kindergarten Connection
Editable Gingerbread Board Game by Fun Learning for Kids
Gingerbread Man Theme Old Maid Card Game by Stay at Home Educator
Retelling the Gingerbread Man by Sara J. Creations
How to Make a Gingerbread House Writing Craftivity by Literacy with the Littles
Gingerbread Sight Word Game by The Letters of Literacy
Holiday Gingerbread Syllable Sort by Mrs. Jones Creation Station

Math Activities
Gingerbread Addition and Subtraction Mats
Gingerbread 100 & 120 Chart Game
Gingerbread Count and Cover Mats
Gingerbread Playdough Mats by The STEM Laboratory
Gingerbread Man Printable Ten Frames by Fun A Day
How to Bake Gingerbread Cookies Cut and Paste by Happy Days in First Grade
Gingerbread CVC Mats by Fairy Poppins
Gingerbread House I Spy by Teach Me Mommy
Gumdrop Patterns by Playdough to Plato
Gingerbread Problem Solving by Recipe for Teaching
Gingerbread Number Puzzles Freebie by A Dab of Glue Will Do
Sensory
Simple Pom pom and Eraser Sensory Bin by Happy Toddler Playtime
Gingerbread Sensory Bin by Beelieve Academy